You can change your subscription to a different plan at any time, just log in to your account and select "Your Plan"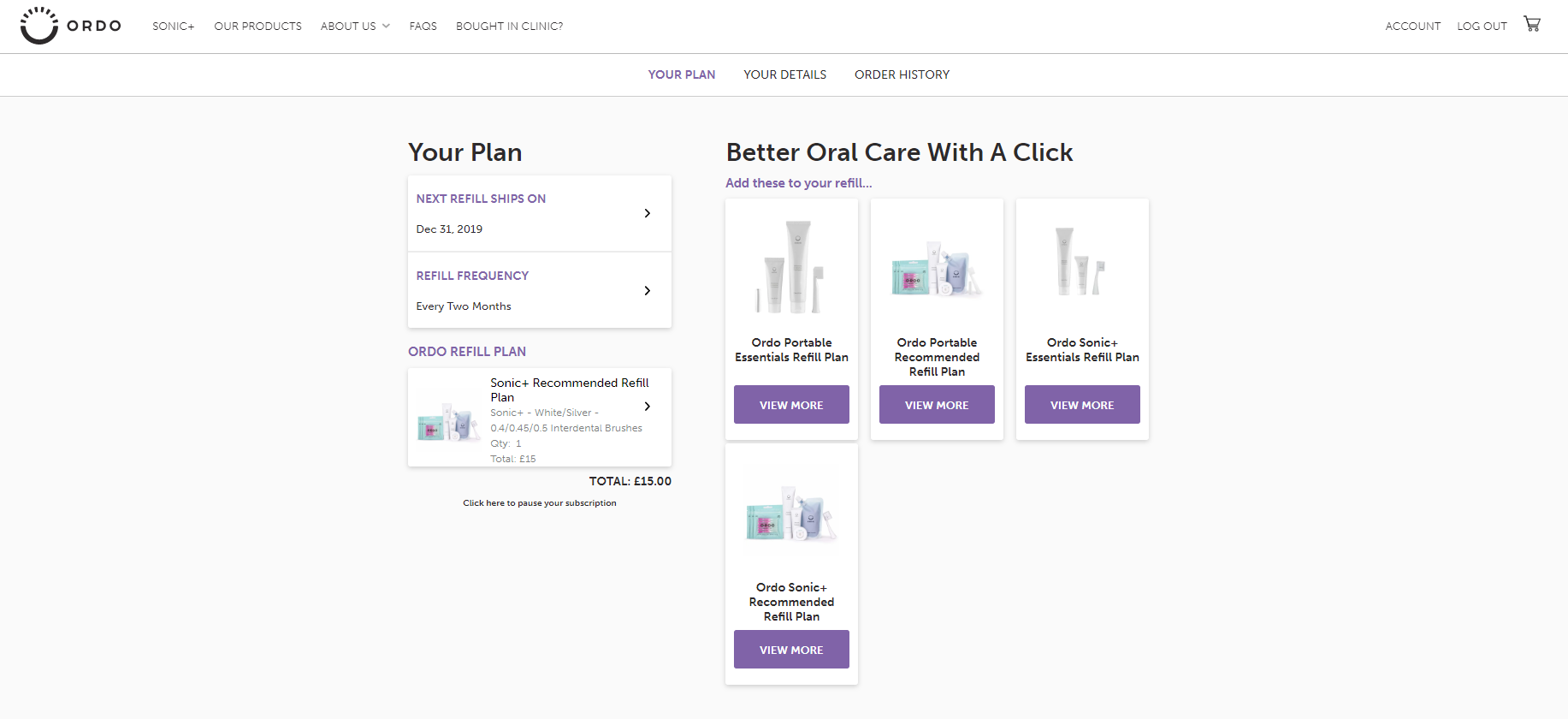 From here you can change the renewal date of your refill by selecting the option "NEXT REFILL SHIPS ON" and then selecting the date that you require.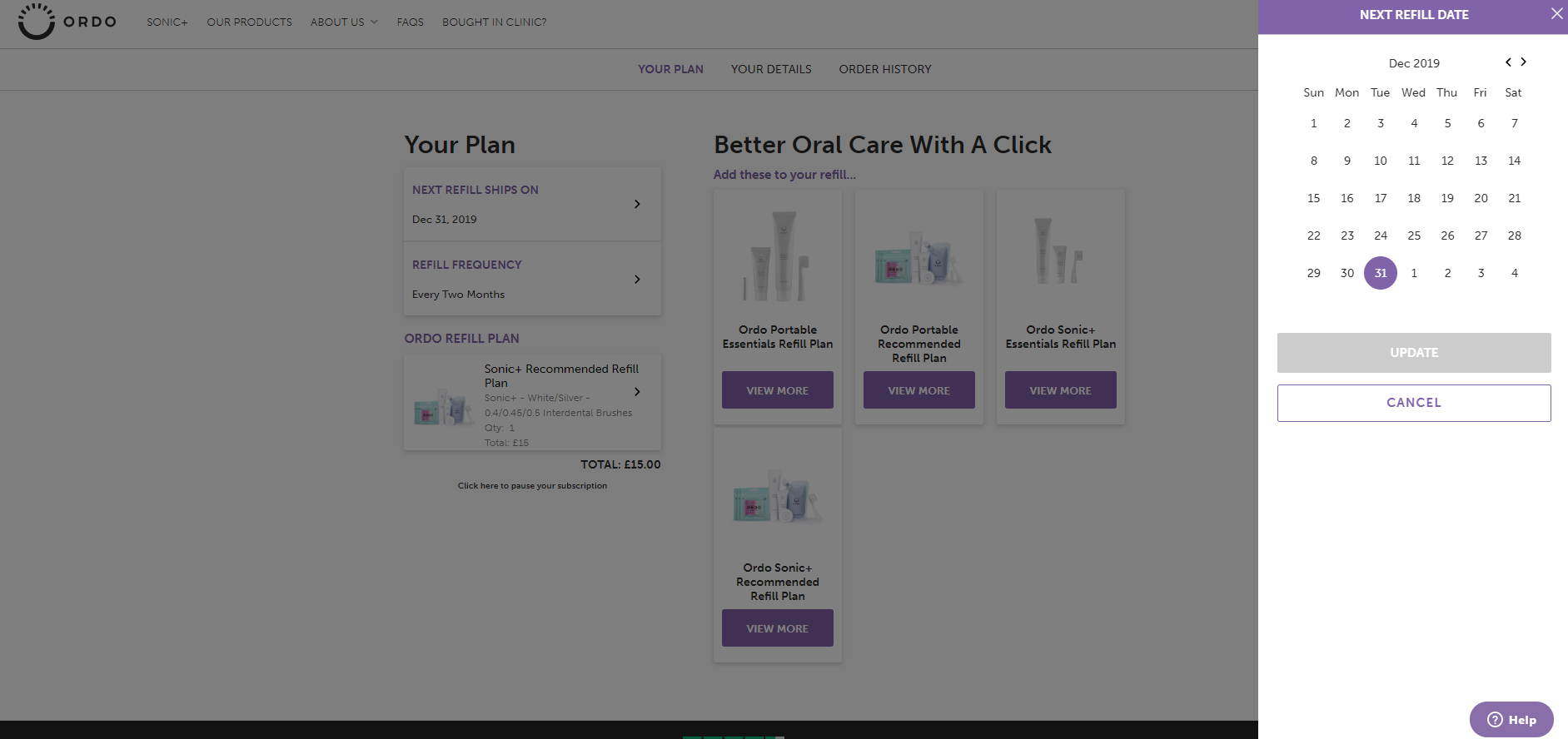 Or you can change the frequency at which your refill is sent out from 1, 2 or 3 months by selecting the option "REFILL FREQUENCY" and choosing a new option.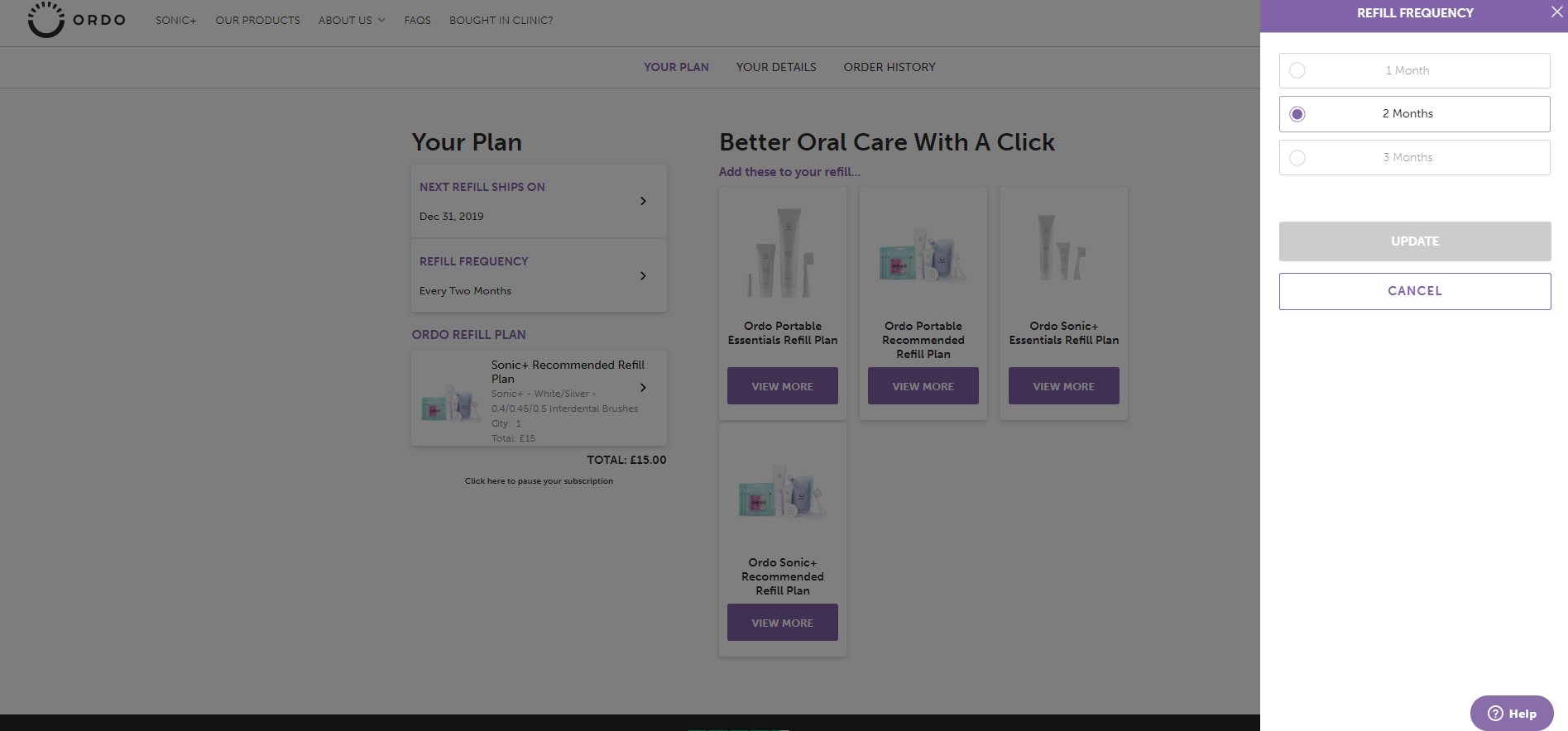 You can also add a new subscription to your account by purchasing a new refill from our website which will be added to the "ORDO REFILL PLAN" section that shows active subscriptions. You can then remove the subscription you no longer want. Information on how to remove an unwanted subscription can be found HERE.